Falcon67 wrote:
Unibody - 66 up are based on the Fairlane chassis design. Same engine compartment dimensions. Car was 3400+ before it got stripped down as a hot rod.
1967 Ford design sheets: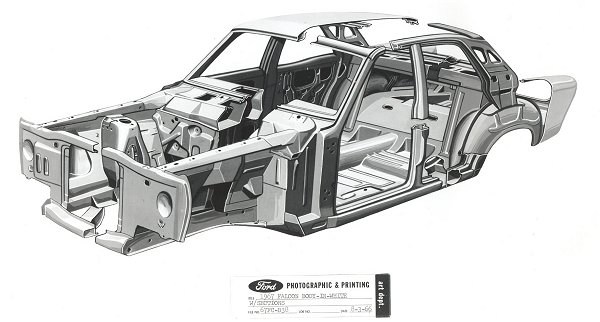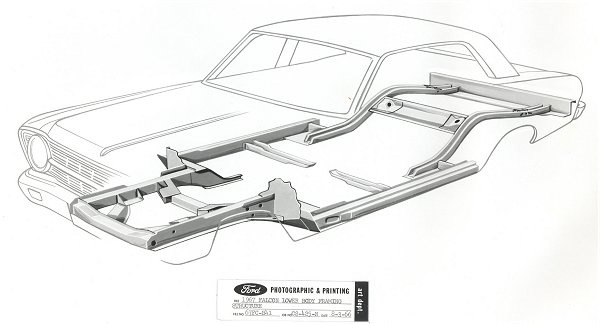 64-65 are the more square body, much smaller engine compartment (early Mustang) and probably lighter. 61-63 same except the rounded off body style.
Early falcon before '64 is quite different and VERY light. We built a race car out of one of those about 25 years ago and as a driver before we started on the project and with a bunch of extra crap(wheels and tires) in the trunk it weighed 2450lbs.